0
25 Feb 2009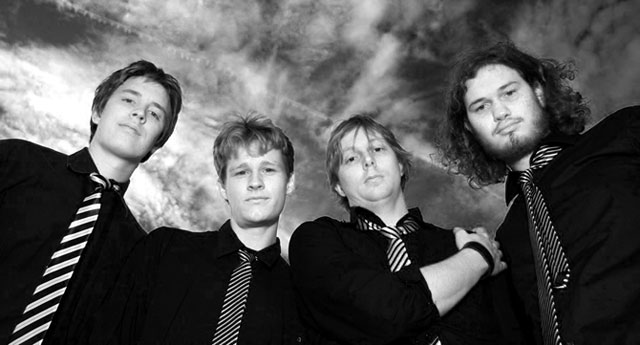 "Death is the enemy of meaning in our world," says Lifetone songwriter, Wade Iedema. "It robs us of life and eternal significance. Death means that everything and everyone, no matter how great or small, will come to an end."
Behind these words lie the reason why Lifetone sing so much about hope. As Iedema elaborates, "We know the one who has faced death for us, and has come back alive and kicking; he has beaten our worst of enemies. So it's the resurrection of Jesus Christ that gives us true hope in this world, a hope that is not just wishful thinking. From this hope flows real significance and reason for living."
Lifetone seek to make this message loud and clear to a new generation of believers. "We don't want to see young believers simply conforming to the patterns of the world; to this depressing existence of accumulating possessions. The Verve sung, "Its a bitter sweet symphony, that's life. Try to make ends meet, you're a slave to the money, then you die." We dont have to face a life like that, we have hope beyond this world."
Lifetone released their first album, 'Who hopes for what they always had?' in April 2007. It was met with praise from the critiques, including international magazine 'Christianity Today' who gave the debut effort four stars.  They have also received recognition for their songwriting with 'Wildflower' receiving second place in Gospel/Christian category of the 2007 International Songwriting Competition and 'We're not the Losers' receiving second place in the 2008 competition.
In 2008, Lifetone spent time recording new tracks for radio that were mixed in Nashville by Shane D. Wilson (David Crowder Band, Third Day). These tracks represent a new direction for Lifetone with a tightly crafted rock sound and a more conversational tone in their lyrics.  Singles released from these sessions during 2009 have received solid  Australian and international radio airplay.
Featuring musicians from across the East Coast of Australia, Lifetone are a project gripped by the gospel of God's grace and the power of his Word.  They want their music to make a difference; to engage the mind and impact the heart.  Many of their songs are sung in churches around the world.  Lifetone want to see people live with renewed purpose; a purpose found in the light of true and lasting hope.